Events
solare events
Almost every week, the Solare Team is creating and having an event around food, wine, beer, spirits, and more. Here is our current schedule below. If you would like to host your own event for a family occasion or corporate event, please see our "host an event" page.

---
July 04 - Solare is closed all day on July 4th
To allow our Team to be able to spend the 4th of July with family and friends, Solare will be closed all day on Monday, July 4th. We will be open again at 4:30pm on Tuesday, July 5.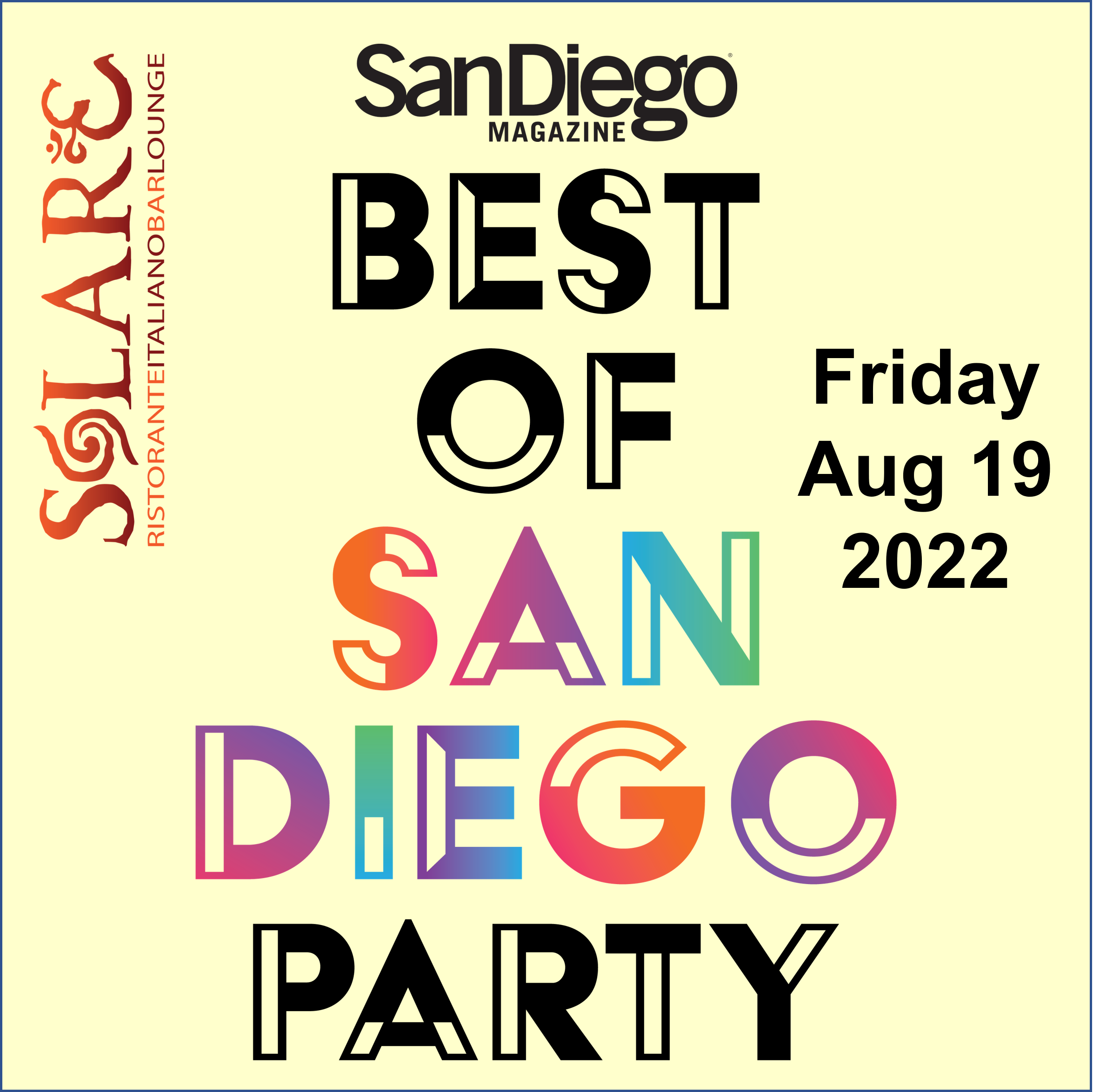 August 19 - Solare – Best of San Diego Party 2022
Solare Ristorante is at this Party in a big way! You need to be a Winner in the SD Magazine "Best Of" Voting – and we won for:
Best Service
Best Italian Restaurant
Best Wine List
From San Diego Magazine:
The San Diego Magazine "Best of San Diego Party" is the ultimate summer celebration. The event brings together the top local restaurants, breweries, wineries, distilleries and businesses as featured in San Diego Magazine's Best Restaurants and Best of San Diego issues. Guests can expect unlimited bites and sips from more than 100 vendors along with live bands and entertainment, interactive art installations, relaxing lounge space, dancing and more.
Each year, San Diego Magazine hosts a sold-out crowd to experience a curated mix of the things we love most in our city from tiki drinks to spa treatments. Advanced purchase of tickets is highly recommended.
This event is 21+.
Yay!
-Randy and the Solare Team
Events and Parties
Have your special dinner, lunch, or party at Solare. We have a great venue with easy parking – and our Team is ready to make it a huge success for you! Solare Events Planning info here.
---