Events
solare events
Almost every week, the Solare Team is creating and having an event around food, wine, beer, spirits, and more. Here is our current schedule below. If you would like to host your own event for a family occasion or corporate event, please see our "host an event" page.

---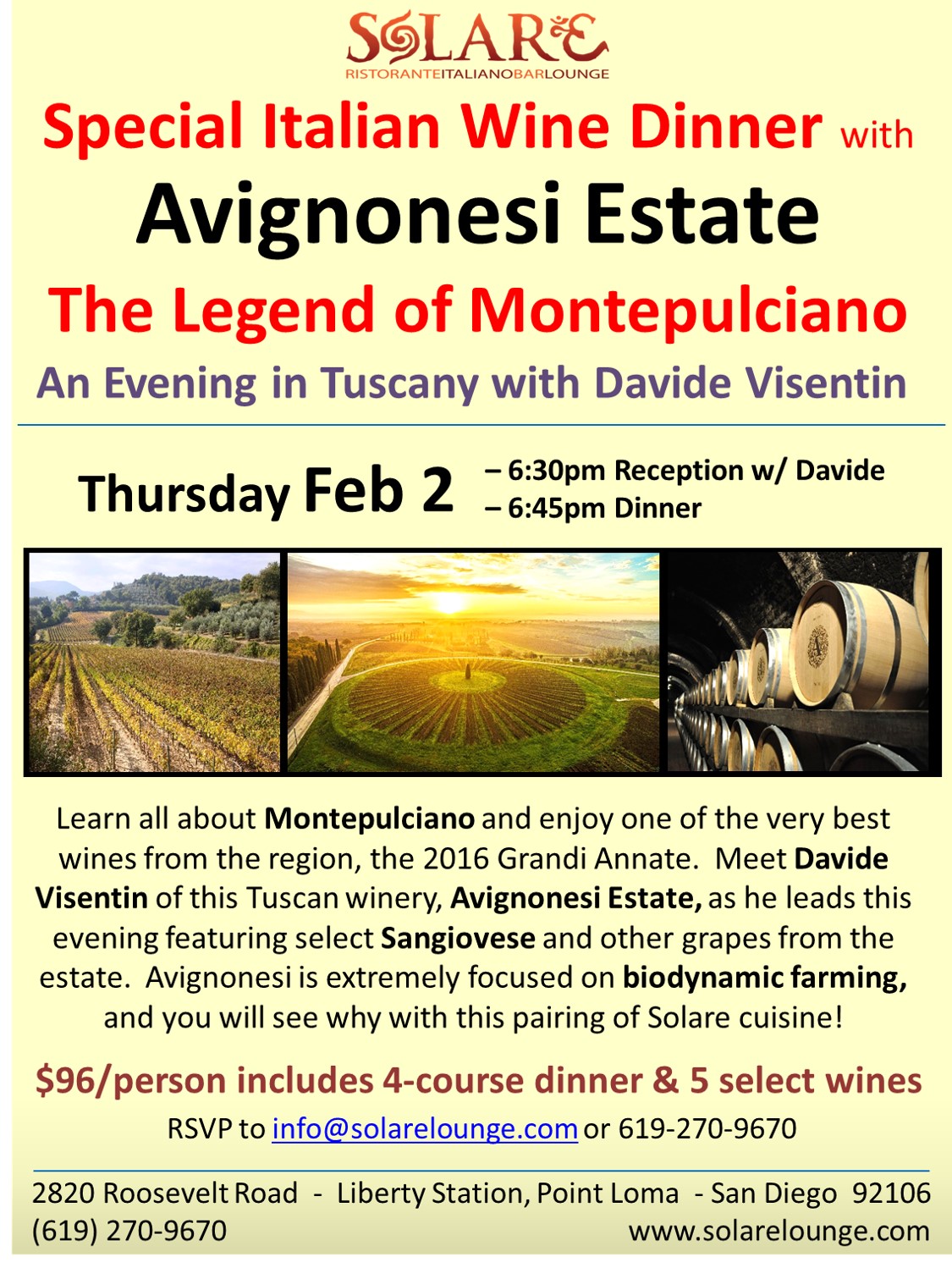 February 02 - Italian Wine Dinner – Tuscany and Avignonesi Estate
Solare Italian Wine Dinner Thursday, February 2 — with Avignonesi Estate in Montepulciano, Tuscany.
Click here to reserve your table.
Learn all about Montepulciano and enjoy one of the very best wines from the region, the 2016 Grandi Annate. The 2016 vintage in Tuscany is incredible!
Meet Davide Visentin of Avignonesi Estate as he leads this evening featuring select Sangiovese and other grapes from the winery.
Avignonesi is extremely focused on biodynamic farming and you will see why with this pairing of Solare cuisine!
Wine Dinner Details:
February 2, Thursday
6:30pm Reception & 6:45pm Dinner
$96 includes the 4-course pairing dinner and 5 select wines
Focus on Italian Sangiovese from Montepulciano
Includes the 2016 Grandi Annate – famous!
Reserve your indoor or patio seats asap – limited seating
This will fill up quickly. RSVP by calling 619-270-9670 or clicking here to send us an email.
Hope to see you ~ you'll love meeting Davide and enjoying the wines!
-Randy and the Solare Team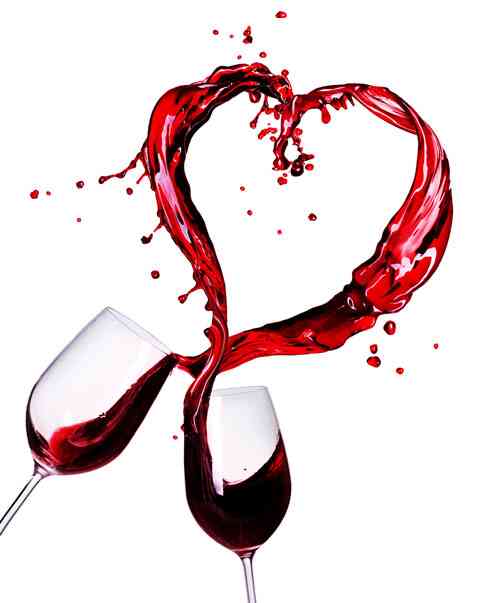 February 14 - Valentine's Day Dinner at Solare
You will love this — Valentine's Day dinner at Solare! Come enjoy an awesome romantic Italian experience. Make your reservations now as we will sell out for our special dinner this evening. Reserve now to get the best seating times and tables.
An awesome 4-course dinner with a special Italian menu for $84/person.
A rose for each couple!
Click here to make your reservation or call 619-270-9670
Events and Parties
Have your special dinner, lunch, or party at Solare. We have a great venue with easy parking – and our Team is ready to make it a huge success for you! Solare Events Planning info here.
---