Events
solare events
Almost every week, the Solare Team is creating and having an event around food, wine, beer, spirits, music, and more.   Here is our current schedule below.   If you would like to host your own event for a family occasion or corporate event, please see our "host an event" page.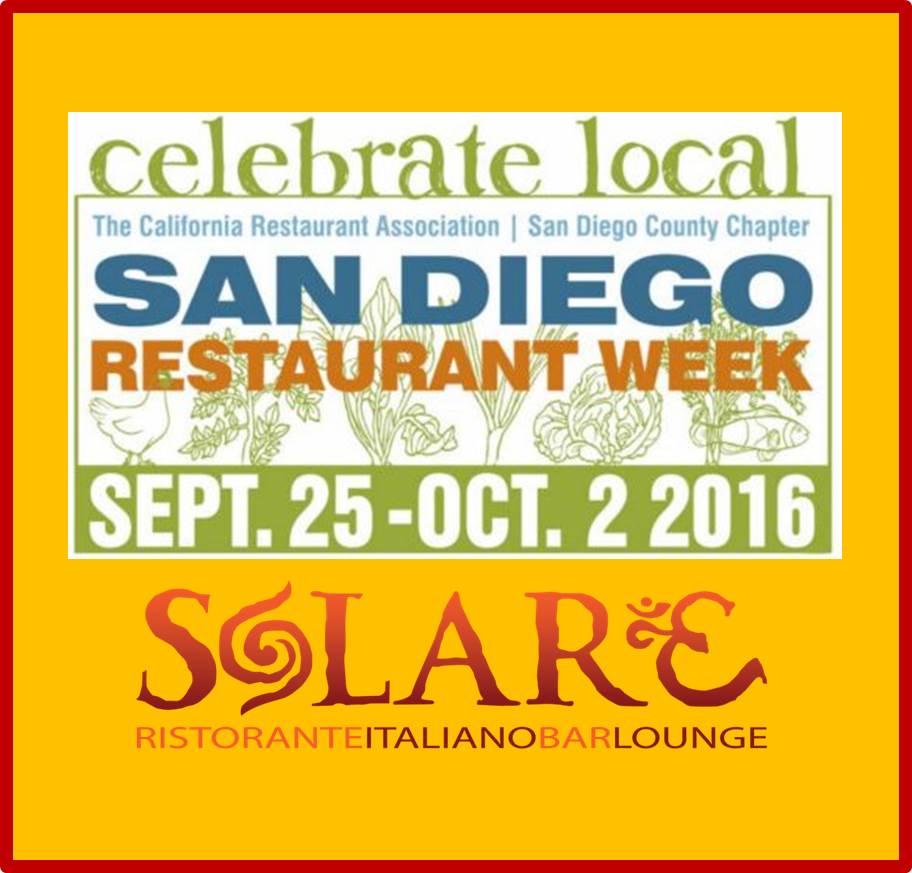 September 25 - October 02 - San Diego Restaurant Week
Solare is participating in San Diego Restaurant Week for Lunch and Dinner: $40++ dinner and $20 lunch. We are excited! All of our info is here. We are offering the special menu we designed for Restaurant Week as well as our "regular" lunch and dinner menus. And, note that during Restaurant week, the last lunch seating is 2:45pm and then dinner service begins at 4:30pm. We will be open for drinks, wine, beer, cocktails, etc., all afternoon. Resto Week! Make your reservation here.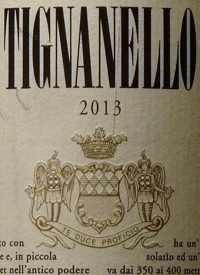 September 28 - Italian Wine Dinner … with legendary Antinori!
Antinori is arguably the most prestigious and well known winery in all of Italy. And we will be having a special dinner focused on their wines! Lorenzo Mottola is traveling to San Diego with 5 special Antinori wines to lead this 4-course Solare Dinner designed by Chef Accursio where each course is paired with carefully selected wines from their estates in Tuscany. Antinori can trace its history back to 1385 … and they played a large part in the "Super-Tuscan" revolution of the 1970s. http://www.antinori.it For the 4-course dinner and the 5 Antinori wines, it is $115/person. 6:45pm Dinner ~ 6:15pm Reception with Lorenzo. Sign up now – It is Antinori … and with wines like their Tignanello … it will be epic. See you on the 28th!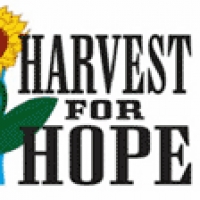 October 02 - Emilio Nares Foundation – Harvest for Hope
The Emilio Nares Foundation is amazing – and Solare is helping sponsor ENF again this year at their 13th Annual Harvest of Hope event. The ENF provides family support systems and information for families with children with cancer. Harvest of Hope is from 1pm to 4pm at the cool San Diego Central Library. Solare will be there with a special dish! Details on signing up can be found here. See you on the 2nd!
October 09 - San Diego Italian Film Festival ~ "Shores of Light" Dinner/Film
Join Solare as we help support the San Diego Italian Film Festival and Jewish Film Festival to celebrate the sharing of the two cultures featured in the documentary film, "Shores of Light". There is a team of fabulous Italian chefs (go Chef Accursio!) in recreating the spirit of rebirth for two war-devastated communities: Jewish Holocaust survivors and Pugliese villagers. Between 1945 and 1947 survivors streamed into Puglia to await blockade-running ships to Palestine. They found an amazing welcome. Click here for all the details.
October 22 - Cooking Class – Authentic Pizza from Scratch
Our last Class for the year! Have you ever wanted to learn how to make pizza in the authentic style from the renowned city of Napoli? How about a tasty Sfincione from Sicily; Focaccia from Liguria? Here is your perfect opportunity — Pizza Chef Brian will guide you through each step – starting with making the dough from scratch. Each student will take home extra dough to show off their pizza making skills that evening at home! The fun starts at 10:30am at Solare with an Italian-style coffee of your choice and a pastry. Italian wine is served for students interested in "cooking with wine". – Class size limited — $75/student that includes the class, wine, and lunch. Contact us for details.
Events and Parties
Have your special dinner, lunch, or party at Solare. We have a great venue with easy parking – and our Team is ready to make it a huge success for you! Solare Events Planning info here.
---