Events
solare events
Almost every week, the Solare Team is creating and having an event around food, wine, beer, spirits, music, and more.   Here is our current schedule below.   If you would like to host your own event for a family occasion or corporate event, please see our "host an event" page.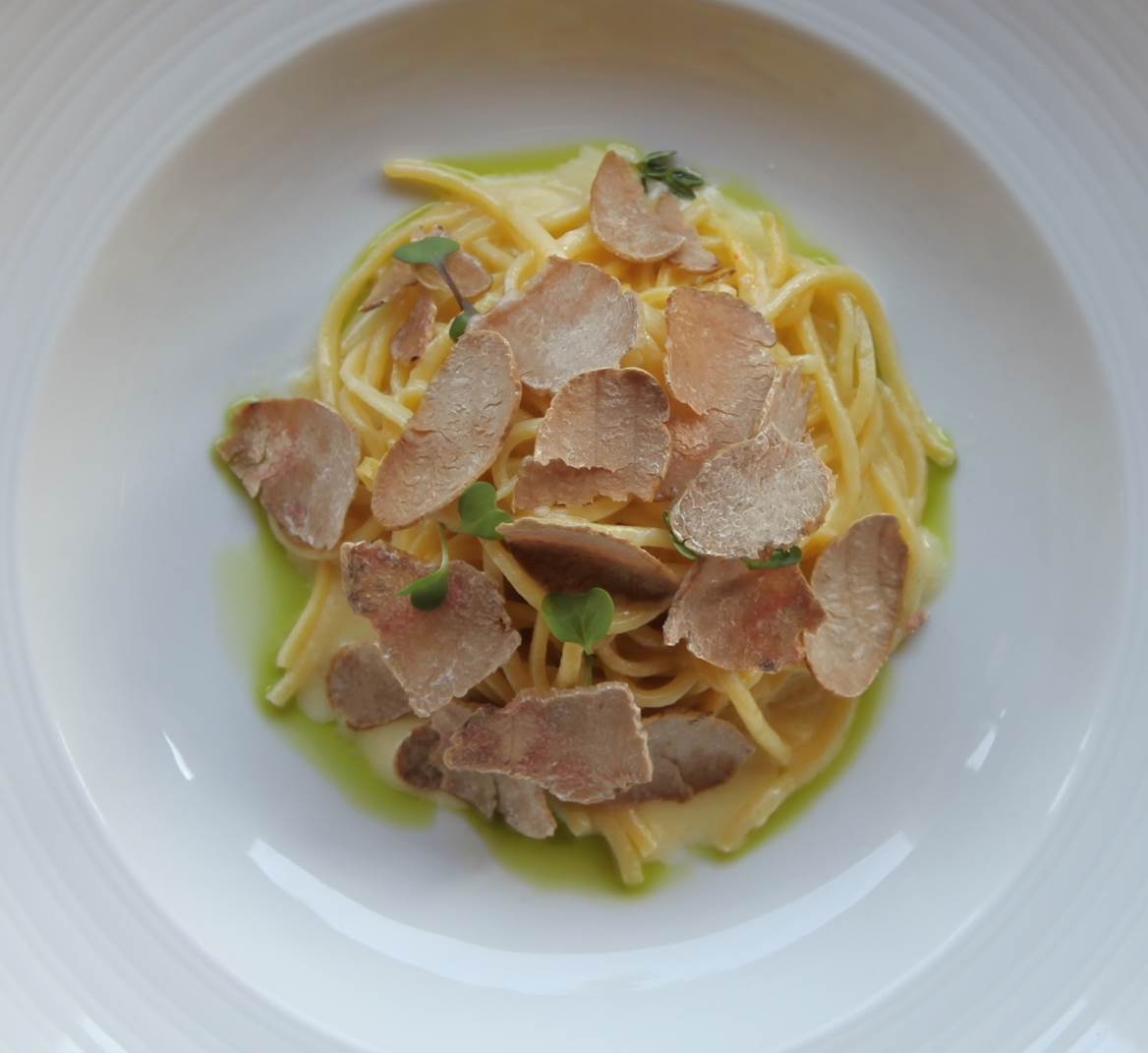 December 07 - Italian Truffle Dinner – Incredible!
Italian Truffles are coming … Italian Truffles are coming! Yes, the Truffle Season just started and we are announcing this amazing dinner to highlight these freshly hand-foraged truffles from the countryside of Italy. You know we love doing Truffle Dinners … the combo of the truffles with Chef Accursio's dishes … wow! And everything needs to be perfectly timed … as the great Italian truffles are freshly foraged by hand and are air shipped to arrive no more than a day or two before the dinner. And they are so aromatic and delicious.
The dinner is Wednesday, December 7. We just finalized all the logistics and pricing with the Truffle Hunter in Italy, and the price for the dinner is $185 … it is 5-courses (6 courses with the amuse bouche) … and it starts at 7pm. Seating is limited to 16 persons and we are doing the dinner in our private Prana Room. I will be joining the dinner … no doubt! . Please click here if you'd like to join (The Italian Truffle Dinner we had on Saturday, Nov 26, sold out fast.) Click here to check out an article on Italian White Truffles that I wrote. Hope to see you at the dinner!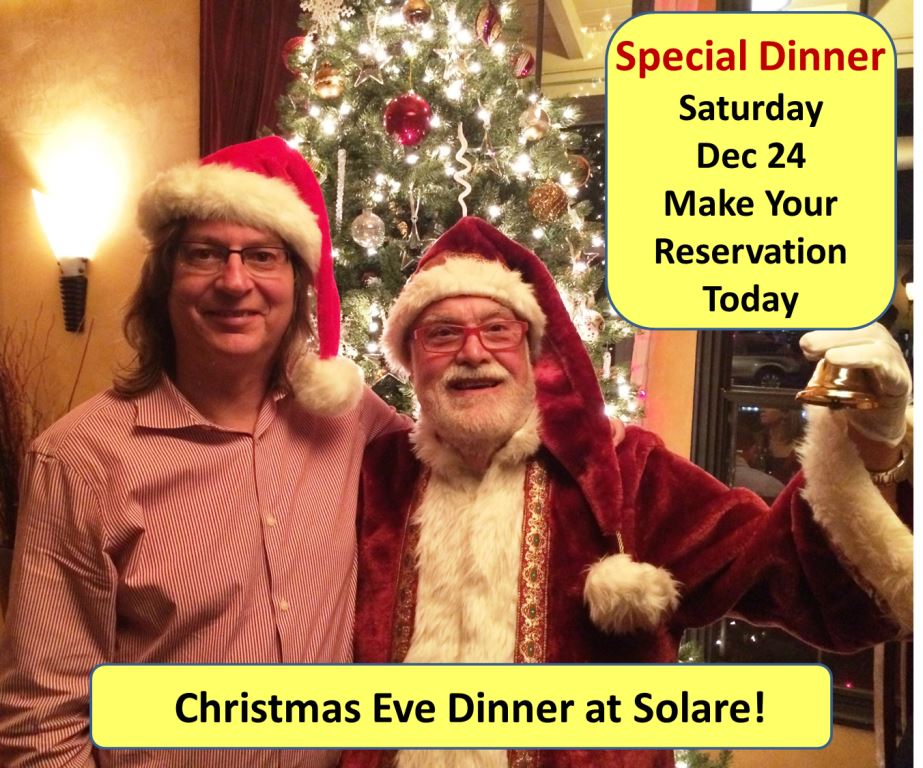 December 24 - Solare Christmas Eve Dinner
Please join us for a special Christmas Eve dinner — a Holiday Feast with traditional dishes from Sicily! Chef Accursio will be sharing family recipes that he learned from his Mother and Grandmother back in Sicily. It is a 4-course dinner that Chef Accursio designed with a couple special surprises. The dinner is $59++ for adults and we can definitely do something simpler for kids with our kid's menu. You can make your reservation today.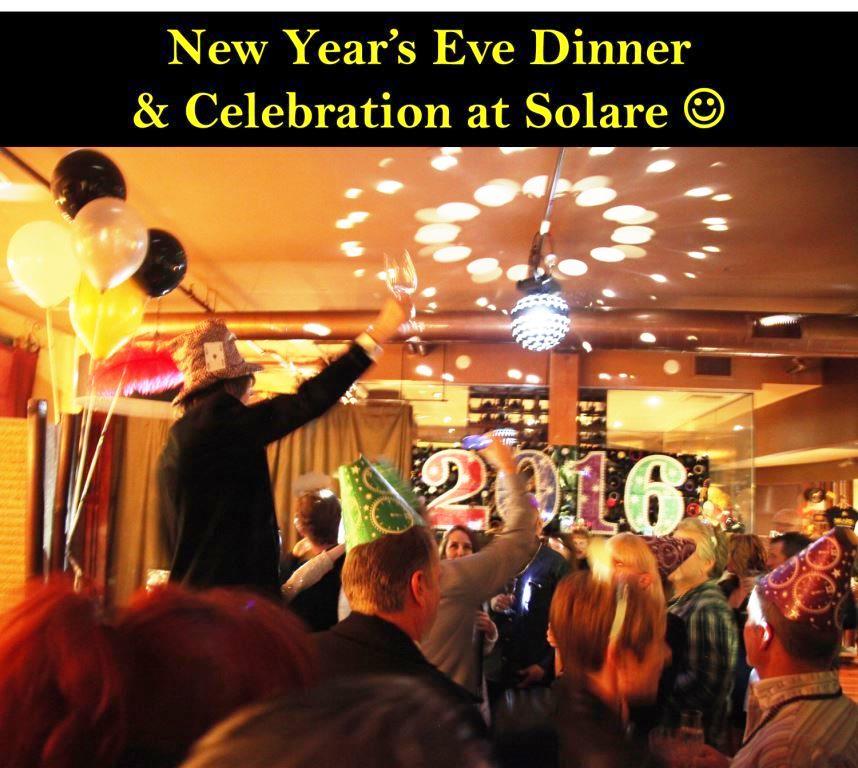 December 31 - Solare New Year's Eve Dinner & Party!
We are having a fabulous New Year's Eve Dinner (4-course dinner) … and Party! Please plan on celebrating the New Year with the Solare Team. Here are the details: Special 4-course dinner from Chef Accursio ~~ 69++/person for seatings from 4:30pm to 6:15pm ~~ $85++/person for seatings starting at 6:30pm (includes the Party that night) ~~ Full Bar ~~ Party goes till 2am. It was fun last year. Special Note! The fine folks at the Marriott Courtyard right by Solare are making a limited block of rooms available to Solare customers at a reduced rate of $99 per night for New Year's Eve (deadline December 15). That's an incredible price available by contacting us! You can party with us at Solare and then just grab a shuttle or walk to your room. This is what I am doing! First come first served for the hotel block. The dinner and block of rooms will also sell out. Seating is limited. Reserve now!
Events and Parties
Have your special dinner, lunch, or party at Solare. We have a great venue with easy parking – and our Team is ready to make it a huge success for you! Solare Events Planning info here.
---